Industry Solutions
Every industrial segment has unique challenges; some complex, some simple. Here at Precision Revolution Manufacturing, we focus on motion related applications for the industrial marketplace to solve these challenges.
"Motion Related" may loosely imply that the application will require a "Bearing" of some type.
Our extensive industry knowledge, along with our state-of-the-art equipment, ensures we manufacture solutions that provide you with the flexibility and the product performance you require. Our talented engineering and manufacturing teams will produce CAD/CAM designs that are unique to you, custom-engineered, tested and ready for installation.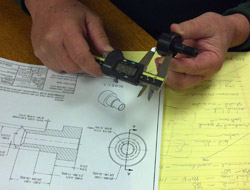 Our engineered solutions can save you considerable time and expense while enhancing your product quality and reliability. Our engineers have years of experience in the design of bearings and rolling elements. We can quickly develop a 3-D prototype that will accurately address your product objectives and move the process towards the production parts.
We realize the benefits of value engineering for all of our products, including standard bearings and custom assemblies. We will work closely with your engineering team during development of your product and we will work tirelessly with you to turn your design specifications into a high quality, durable and reliable product.
---
For more information on Bearings or any of our products, please call us at
262-490-6490
or
send us an email
using our online form.
---
Precision & Mounted Bearing Products - Ready to Ship!
Reduce your costs & reduce your stress with a preferred stock & release program with Precision Revolution Mfg.
Fast shipping from our Midwest location, West Suburban Milwaukee, Wisconsin.